News
---
What's happening at your resort?
18 July 2018
Here's an update on what's been happening at your Beekman Managed Porfolio resorts! This is what's in store for you and your family on your next visit! Remember, you have the option to exchange your weeks for another resort so you can experience the other luxury resorts in the Home Pool.
The Kingdom Resort
The new second phase Node D construction started in April, and once completed will boast 4 king suites, 4 family suites, 12 suites, 4 two-bedroom chalets and 9 three-bedroom chalets. This exciting expansion is sure to meet the increasing demand for accommodation at this family favourite resort in the Pilanesberg Region.
What's new at The Kingdom Resort
Node D second phase construction
Live entertainment in-season
Coming Soon
Larger swimming pool close to the Jungle bar
Archery
Convenience shop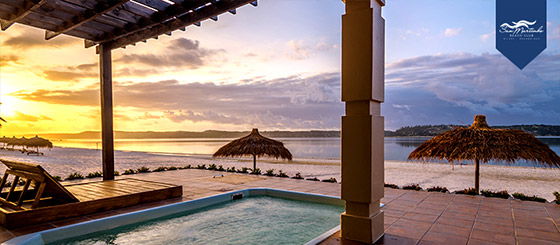 San Martinho Beach Club
San Martinho Beach Club™ has been having a great year so far, with guests raving about the beauty of Bilene and the luxury accommodation on offer! Development isn't slowing down, with more units and facilities planned for 2018! A new international airport is also in the cards for Gaza province which will mean a boom for tourism in the area.
What's new at San Martinho Beach Club
New storage garages for boats, jetskis, cars, etc.
Coming Soon
Units 1-8 refurbished
More Beach Houses are in development
Swimming pool to be extended
New jetty in the lagoon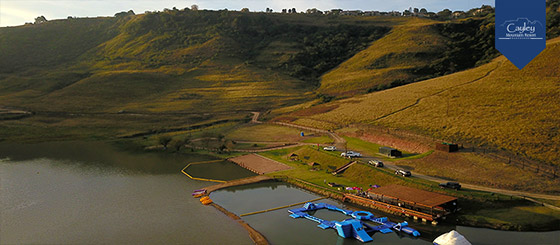 Cayley Mountain Resort
Guests have recently been making a big splash at Cayley Beach Club! The inflatable water park has proven to be a big hit with both kids and adults alike. The kiosk is also operational for snacks or you can opt to pack your own picnic and spend the day at the dam.
Unit 25 was completed while the 5-suite Manor House will soon be ready for occupation in July 2018. Next year, 5 new three-bedroom chalets will be built. A fun play area was also added for our young guests to enjoy!
What's new at Cayley Mountain Resort
Cayley Beach Club with picnic and braai spots
Inflatable water park at the dam
Kiosk at the dam selling snacks and other goodies
Road to the dam upgraded
Children's playground
Coming Soon
Archery
Manor House
More 3-bed chalets
Monomotapa Village
The resort is getting a new reception area, and young guests are enjoying the brand new play area that was recently installed at the resort. Legends as well has revamped the Club House, so be sure to pop by on your next visit.
What's new at Monomotapa Village
9 new timeshare chalets
New children's play area
Coming Soon
Reception area
Games room
---