Connoisseur Membership Card
---
---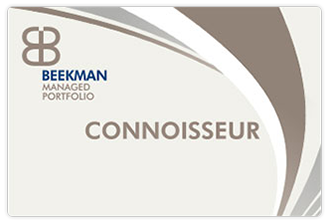 Connoisseur Members will enjoy discounts on rental rates for accommodation at any of the Peermont Casinos, Resort and Hotels. Peermont has 14 properties throughout Southern Africa including the prestigious Emperors Palace, Mondazur Hotel at San Lameer on the KZN South Coast and a selection of hotels in Botswana. Enjoy exciting entertainment, delicious dining, conferences and events, a host of outdoor adventure activities and glorious gaming. Peermont guarantees relaxing stays and exciting times to all their guests. Connoisseur benefits also include a 15% guaranteed rental discount on all BMP rental inventory. For a comprehensive list of other benefits please see below.
Peermont discounted rental benefit
15% Guaranteed rental discount on all BMP rental inventory
Please ensure that you have your card on you when visiting any of our resorts in order to make use of your exclusive benefits.
---
Additional Benefits

---

San Martinho Beach Club Bilene, Mozambique

BMP sectional title owners from RSA, Villa owners from Mozambique that have units in the BMP rental pool and Homeowners are to produce their SMBC card to receive the following benefits:

Bike Hire - 15% off
Canoe Hire - 15% off
Fishing Charters - 15% off
Restaurant On-site - 15% off bill
Scenic Lagoon Cruises - 15% off
Spa Treatments - 15% off
Super Slide - 15% off
Tube Rides - 15% off
Water Skiing - 15% off
Windsurfing - 15% off

Please Note: Homeowners that are not in BMP rental pool are to produce their SMBC card to receive the following benefits: 8% discount on all food & beverage's, served at the on-site restaurant.They will have complimentary access to:

Adventure Golf (balls to be purchased)
Boule
Games Room (recently up-graded)
Gym (recently up-graded)
Jungle Gym
Outdoor Chess
Swimming Pool at the Games room area
Trampoline

Note - there is no limit for the restaurant for all SMBC owners

---

The Kingdom Resort Pilanesberg, North West

Complimentary Access:

Adventure Golf (balls to be purchased)
Trampoline
Jumping Pillow
Jungle Gym
Volley Ball
Outdoor Cinema
Swimming Pool with Kids Rock Slide
Shuttle Bus to Sun City
Splash Kingdom Waterpark (1 free family pass per stay - Includes free entry for 2 adults and 2 kids under 12 for 1 day)

Leap Adventures Discounts

Archery - 15% off
Bicycle Hire - 15% off
Bungee Catapult - 15% off
Game Drives - 15% off
Paintball - 15% off
Quad Bike Outrides - 15% off
Team Building - 15% off
Climbing Wall - 15% off

Other Discounts:

Restaurant Meals (food bill only - limited to R100 discount) - 15% off
Body Bliss Day Spa Treatments - 15% off
Mountain Bike Hire - 15% off
Splash Kingdom Waterpark Discounted entry for all the other days except for the 1 day free family access pass - 15% off

---

Monomotapa Village Waterberg Region, Limpopo

Complimentary Access:

Adventure Golf (balls to be purchased)
Cycling Trails (Own bike)
Walking & Running Trails
Jungle Gym
Games Room
Swimming Pool

Discounts:

Archery - 15% off
Game Drives - 15% off
Interactive Drumming - 15% off
Mountain Bike Trails - 15% off
Paintball - 15% off
Quad Bikes - 15% off

---

Cayley Mountain Resort Central Drakensberg, KwaZulu-Natal

Complimentary Access:

Chill Zone
Games Room
Giant Chess
Jacuzzi
Jumping Pillow
Jungle Gym
Multi-court
Pool Table (Coin operated)
Trampoline
Unguided Hiking Trails
Weekly Entertainment Program

Access Pass

Putt 'n Play (balls to be purchased)
Table Tennis (balls to be purchased)
Tennis

Leap Adventures Discounts:

Archery - 15% off
Fishing Rod Hire - 15% off
Guided Hikes - 15% off
Paintball - 15% off
Quad Rides - 15% off

Other Discounts:

Body Bliss Day Spa Treatments - 15% off
Bell Park Dam Water Adventures (Dam, cruise, Kayak & Stand up Paddle Boards) - 15% off
Inflatable Waterpark - 15% off
Restaurant (food bill only - limited to R100 discount) - 15% off

---

Hazyview Cabanas Hazyview, Mpumalanga

Complimentary Access:

Chill Zone
Feature Rock Pool
Giant Chess
Games Room
Jumping Pillow
Jungle Gym
Multi-court
Pool Table (Coin operated)
Putt 'n Play (balls to be purchased)
Speed Racer Waterslide
Swimming Pool
Volleyball
Weekly Entertainment Program

Access Pass

Putt 'n Play (balls to be purchased)
Table Tennis (balls to be purchased)
Tennis
Speed Racer Water Slide
Walking Trail

Leap Adventures Discounts:

Archery - 15% off
Fishing Rod Hire - 15% off
Game Drives - 15% off
Guided Tours to popular attractions - 15% off
Paintball - 15% off
Quad Bike Outrides - 15% off
River Geckoing - 15% off
White Water Rafting - 15% off

Other Discounts:

Body Bliss Day Spa Treatments - 15% off
Restaurant (food bill only - limited to R100 discount) - 15% off

---

Kiara Lodge Clarens, Free State

Complimentary Access:

@ease Lounge
Catch and Release Fishing (equipment can be hired from the resort)
Chill Zone
Dam Picnic Area
Games Room
Giant Chess
Indoor Pool Complex
Jacuzzi
Jumping Pillow
Jungle Gym
On-site Entertainment Program
Splash Pad Water Slide
Trampoline
Unguided Hiking Trails

Access Pass

Gym
Putt 'n Play (balls to be purchased)
Table Tennis (balls to be purchased)
Tennis

Leap Adventures Discounts:

Abseiling - 15% off
Archery - 15% off
Gorge Swing - 15% off
Guided Hikes - 15% off
Paintball - 15% off
Quad Bike Outrides - 15% off
Scenic Drive to Golden Gate - 15% off

Other Discounts:

Body Bliss Day Spa Treatments - 15% off
Climbing Wall - 15% off
Pedal Boats - 15% off
Restaurant (food bill only - limited to R100 discount) - 15% off

---

Private Residence Collection

---

Enjoy access to the Private Residence Collection, an exchange programme that features the most private and elite lifestyle resorts across southern Africa and beyond. The PRC portfolio is the cream of the exchange crop, offering only the most exclusive holiday resorts boasting world-class facilities, up-scale amenities, impeccable service and top accommodation. These up-scale destinations are typically rated between 6 - 7 diamonds, giving you only the best, most luxurious holiday getaways that cater to the select few. Speak to your BMP reservations consultant for more information.

---