News
---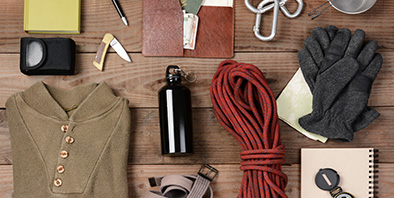 Must haves for your Berg holiday
18 July 2017
Packing for the Berg
Making sure that you have everything you need before setting off on your Berg holiday is very important. While packing might be the least enjoyable, most stressful part of your holiday, leaving something essential behind could ruin the whole trip!
Also, packing a few days before your trip will take away the stress and eliminate the possibility of forgetting something. A checklist may help you organise better, so make one before you head off, and make sure these items are packed:
Contact details of your holiday accommodation
GPS so you won't get lost and a print out of Google maps as well as directions to your destination.
A good jacket because it can get really chilly up there!
First aid kit
Water bottle or hydration pack
Binoculars
Insect repellent
Chargers for your electronics and gadgets
Groceries for your self-catering holiday. Make sure you pack enough for the duration of your stay, especially if your resort is nowhere near a shop!
Winter Holiday Clothing
Space is a precious commodity so make sure you have enough room for souvenirs by ditching the bulky clothing. You can stay warm without having to pack an unwieldy jacket that not only takes up the entire bag, but is also only useful when it's really cold outside.
Whether you're going to a place where winters are mild or to a place prone to blizzards, packing certain essential items will help you enjoy your holiday.
Hats are a no brainer. A good hat should cover your ears and at least a part of your neck. If you're going to be spending time outside, a lightweight, waterproof hat might be more suitable.
Scarves make fantastic winter warmers as well as fashionable accessories. A scarf will keep the chill off of your neck and shoulders without adding unnecessary bulk to your bag.
The one heavy item that is non-negotiable is a sturdy pair of hiking boots. There are many that can take on the rough, rugged outdoors and yet still look good enough to wear with your dinner outfit.
When it comes to layering, keep it simple. A light, long sleeved shirt, a long-sleeved top and a jacket will have you covered.
Other accessories you should take are polarized sunglasses, sunscreen and a lip balm. If there's one thing that can ruin your holiday, it's nasty windburn.
Happy packing!
---