News
---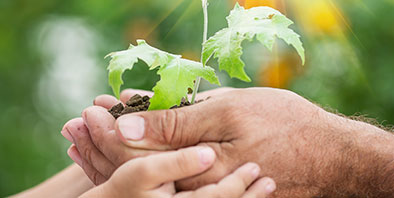 Go Green On Your Next Holiday
10 March 2015
We all have a part to play in looking after the environment. After all, as the famous adage goes: "We do not inherit the earth from our ancestors; we borrow it from our children." Do your bit, even on your next holiday, to help keep the environment in top condition.
Switch off your home
When leaving your house, unplug all unnecessary appliances and switch off the geyser. Keep only the essentials running like the fridge, freezer and swimming pool pump (on scheduled intervals).
Book local
Instead of heading across the ocean, enjoy a holiday closer to home. South Africa has gorgeous destinations and through your BMP affiliation, you have access to more than 160 resorts in South Africa alone. Travel by car and reduce your carbon emission footprint.
Fly Smart
Try to fly directly to your destination and avoid unnecessary connecting flights. Also patronage airlines that use new planes that are more fuel-efficient.
Avoid Plastic and use reusable snack containers
Buy a glass or BPA-free water bottle with filter for each member of your travelling party. This way you can re-use your bottle and make use of tap water. Also, when travelling by road or going out for the day, carry your own snacks and pack it in reusable plastic containers. This will help you to both save on unnecessary expenses as well as reduce your footprint.
Go walking or biking to explore
Instead of taking the car or bus, explore the local area on foot or on bicycle. Many of our resorts offer great hiking and biking trails and the areas lend themselves to this type of tourist exploration. Not only do you see the environment the way nature intended it to be seen, but you will decrease carbon emissions.
Buy Local
Support local grocers, bakers and artists. Not only will the goods you buy have had to travel a shorter distance to get to your kitchen, but you'll be experiencing and supporting the local economy first-hand.
These are only a few ideas of how you can go green on your next holiday. Which ideas do you have? Have you tried to go green whilst on holiday?
---